Behind the scenes at the Stade de France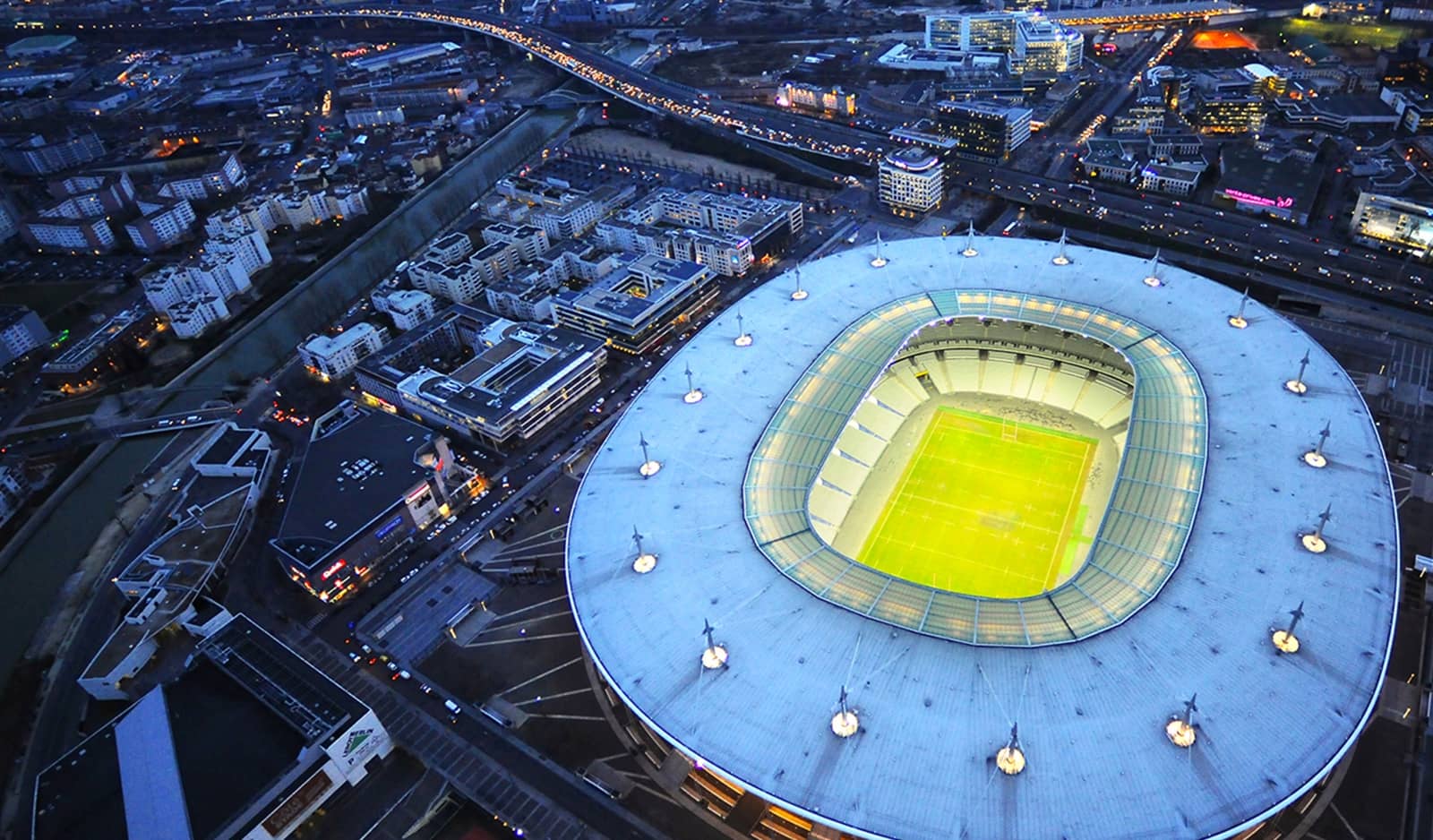 Enjoy an insider's tour of the Stade de France, the legendary stadium where the French team won the Football World Cup in 1998!
You'll begin your tour by visiting the stands which offer you a breath-taking panorama.
You'll enjoy the special atmosphere of the locker room and will walk through the same tunnel which players use to access the pitch. Close your eyes and imagine the excitement of the 80,000 spectators cheering on their teams at the biggest games, as if you were there.
You'll be told all about the stadium's history, its unique architecture and the stars who've appeared on its manicured pitch.
But there's more to the stadium than just football! The largest sporting and cultural venue in France doesn't just host high-level competitions; shows and other major events are also held here. The Rolling Stones were the first group to perform at the stadium.
It's a unique visit, following in the footsteps of Zidane and Mbappé, and allows you to find out all there is to know about the mysteries of the Stade de France!
Informations générales
● Le port du masque (non fourni) est recommandé mais pas obligatoire.
● Depuis le 14 mars 2022, l'accès au Stade de France n'est plus conditionné par la présentation du Pass Vaccinal.- Pour des raisons de sécurité, une fouille des sacs est obligatoire et imposée à l'entrée du stade. Veuillez prévoir une arrivée
●30 minutes avant l'horaire de votre début de visite. Les bagages et objets volumineux ne sont pas autorisés.
● En raison de l'activité évènementielle du lieu, le parcours est susceptible de modifications selon les dispositifs de sécurité mis en place le jour de votre visite.
●Visite conseillée à partir de 7 ans dans le cadre d'une sortie de groupe.
Informations pratiques
Adresse : Stade de France, 93200 Saint Denis