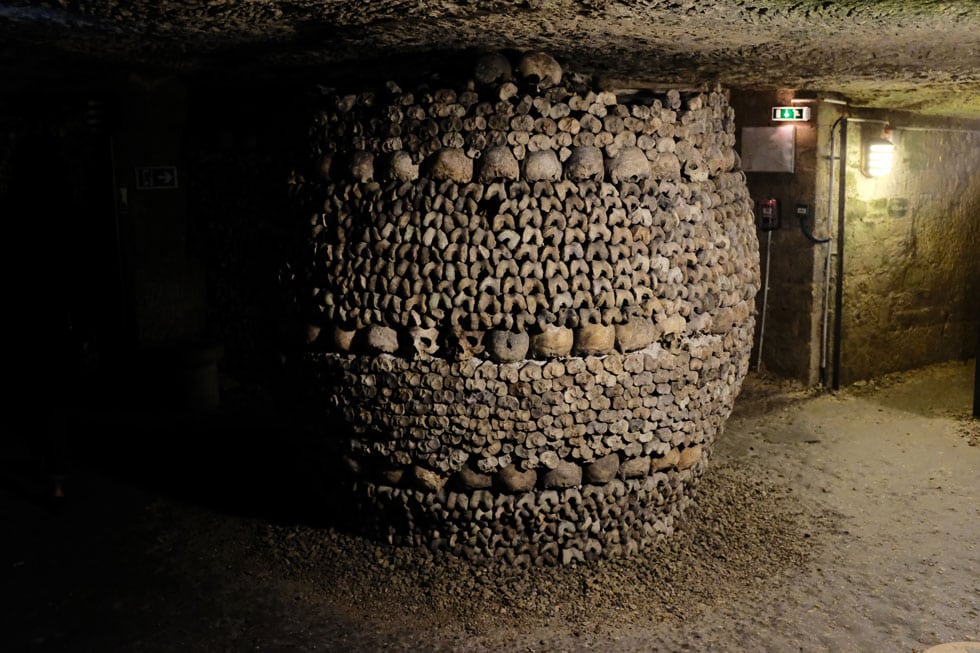 The history of the site
The history of the Catacombs of Paris dates back to the end of the 18th century, when major health problems related to the city's cemeteries led to the decision to transfer their contents underground.
The municipal ossuary of the Catacombs is one of the largest ossuaries in the world and one of the few underground.
Before it was opened to the public in 1809, it was the subject of a major decorative project under the aegis of the inspector Héricart de Thury, who transformed the place according to a museographic and monumental vision.
The bones, previously left in bulk, are carefully organized in walls, on the model of the "Hagues" of the quarry. In the façade, rows of tibias alternate with those of skulls, while the facings pile up the remaining bones, often very fragmented by the consequences of their fall.
Ancient and Egyptian style masonry monuments are also arranged in the course, in the form of Doric pillars, altars, cippes or tombs. Names inspired by religious or romantic literature and antiquity are given to certain places, such as the sarcophagus of the Lacrymatory, the Samaritan fountain or the sepulchral lamp.
The program of your visit
Free visit of the Catacombs
Explore this dark and exciting space!
Nous consulter pour réserver
Informations générales
Bring appropriate footwear.
Informations pratiques
Adresse : 1 avenue du Colonel Henri Rol-Tanguy, 75014 Paris