Private visit of the Musée Yves Saint Laurent Paris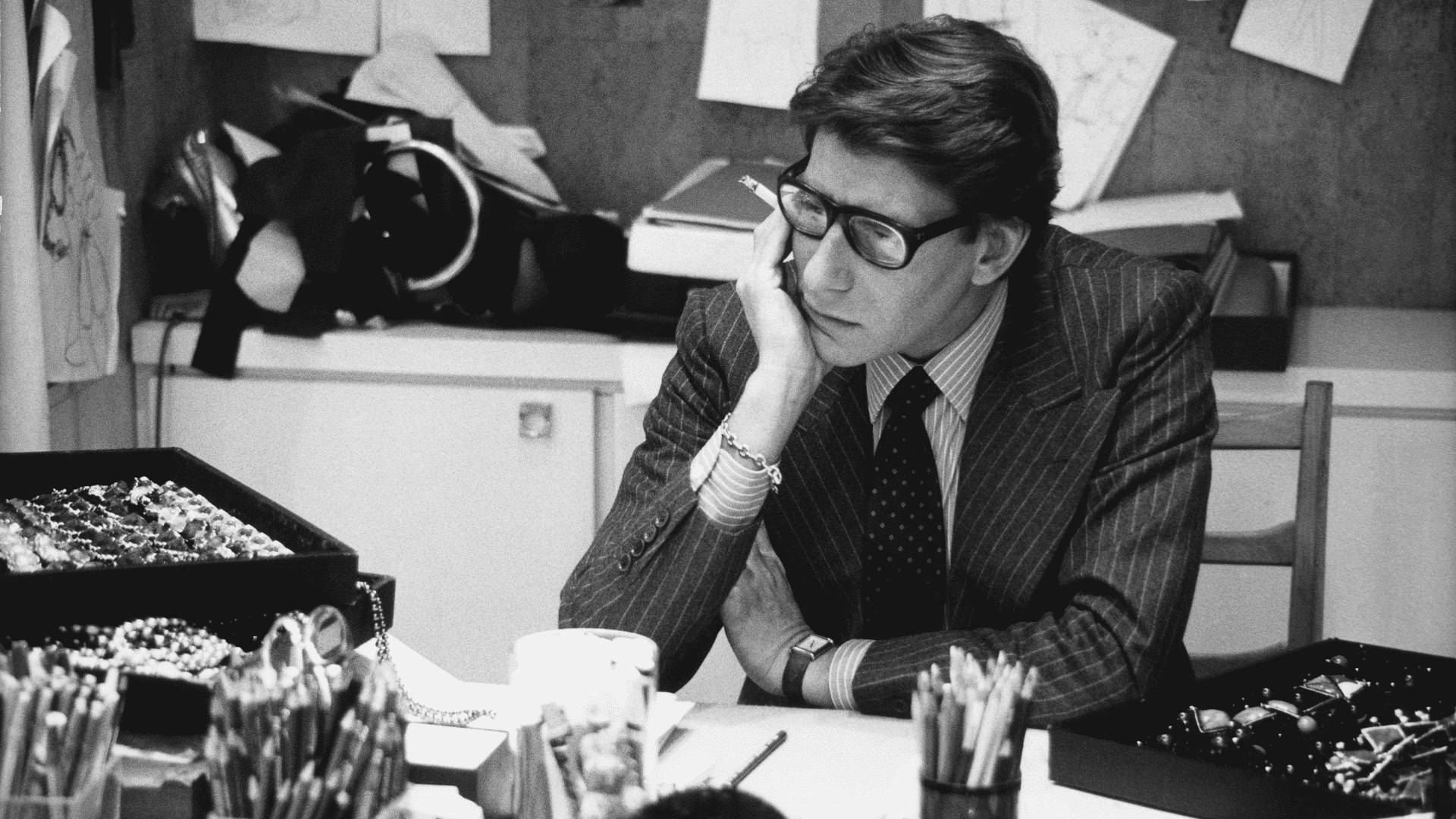 © David Bailey © Musée Yves Saint Laurent Paris
To celebrate a double anniversary – sixty years since the house of Yves Saint Laurent held its first collection, and five years of the museum's dedication to its originator, the Musée Yves Saint Laurent Paris is presenting the special exhibition titled "GOLD, by Yves Saint Laurent".
This exhibition explores the touches of gold that have swept through the fashion designer's work. With a selection of the fashion designer's creations – high-fashion ready-to-wear dresses, accessories, and jewellery – the exhibition sheds light on the influential power of gold, which features in all the Yves Saint Laurent collections. The exhibition also showcases the designer's kind and sunny personality as well as the remarkable variety of fabrics, materials and ornaments composing his creations.
By offering you a guided tour of the Museum before it opens to the public (11am), Cultival allows you to discover, under exceptional circumstances, this completely new exhibition and the realm of one of the 20th century's greatest couturiers.
The Musée Yves Saint Laurent Paris, which opened its doors in October 2017, is situated on the historic site of the former fashion house. It is in this unique setting that your tour guide will bring to life before you the fashion designer's creative genius while you discover his works on display as well as Yves Saint Laurent's own studio.
A unique visit to the museum before it opens to the public, a building immersed in a historic setting preserved within one of Paris's most elegant districts.
Informations générales
Informations complémentaires :
– Visite guidée pour 15 personnes, accompagnateur inclus
– Les photos sans flash sont autorisées
– Interdiction de toucher aux œuvres exposées dans le musée
– Visite conseillée à partir de 12 ans
– La réservation ne donne pas accès aux autres expositions du parcours Yves Saint Laurent aux Musées
Informations pratiques
Adresse : Musée Yves Saint Laurent Paris 1 Rue Léonce Reynaud, 75016 Paris